Pallet Retrieval
Always know what's going on in your pallet program with a vendor that prioritizes accountability and transparency.
Put a stop to non-stop interruptions
For every manager tired of being a pallet micromanager.
You know your day will be interrupted by another pallet problem – you just don't know which one. It might be the no-show pick-up of a full trailer, or maybe that pile of pallets all the forklifts have to drive around. It's time to get a partner you can trust, so you can focus on your real job.
It's knowing the payment amount matches the count.
When it comes to selling your pallets, you need transparency and trust. With PLA, you'll always have complete visibility into counts. We'll even arrange independent third-party audits for verification.
Because your business should be won every single day.
We're always looking for ways to improve your program and lower your costs. From utilizing your own transportation to on-site sort and repair services, we never stop trying to make things better.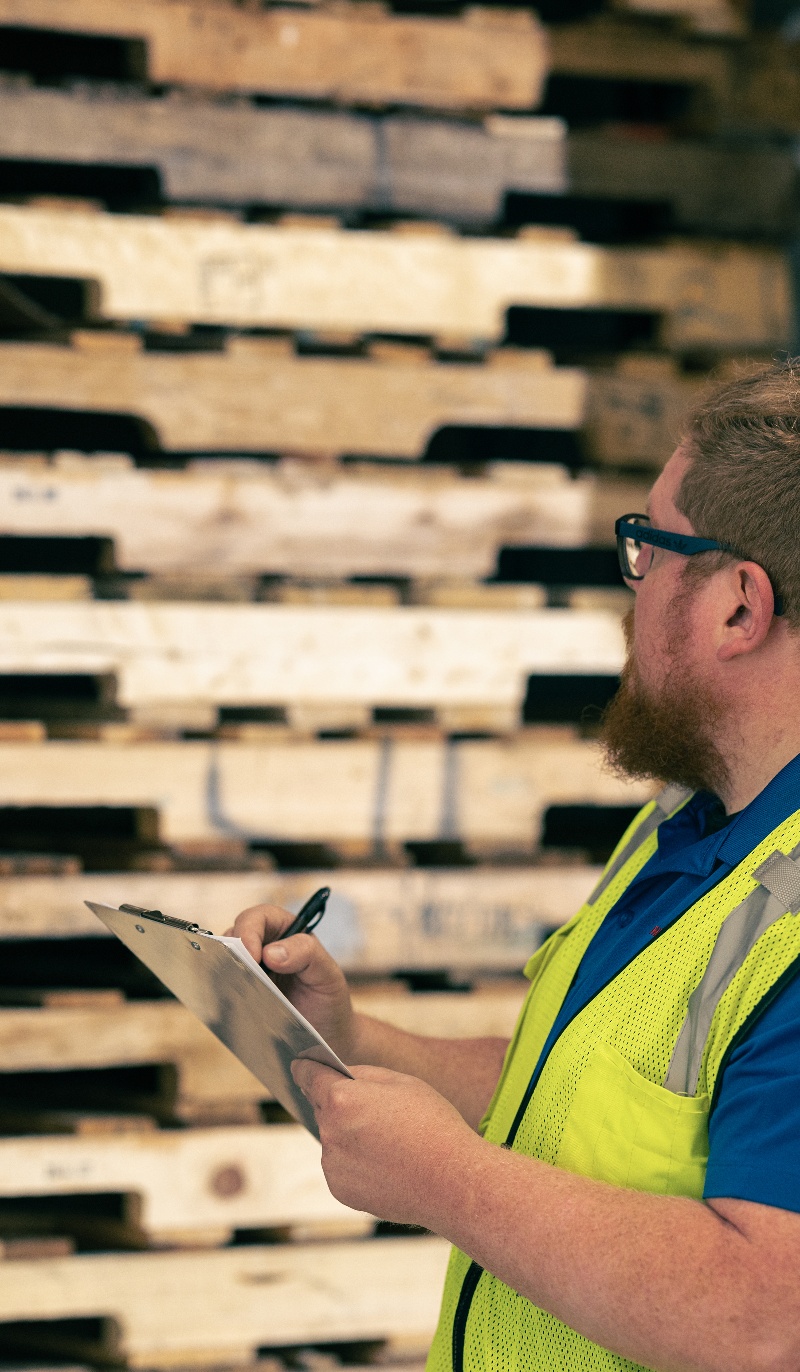 Stay on top of it all without doing it all yourself
Stop juggling vendors and get back to business. Tell us where you need pallet retrieval services and PLA's team will put together a program built just for you.
Get out from under your pallet program
When you're tired of putting out fires and juggling vendors, turn to a provider who has kept customers happy for over three decades.
Count on consistent on-time pick-ups thanks to our private fleet of over 100 tractors and 1,000+ trailers, plus expedited freight when needed.
Always know where you stand with transparent count and payment reporting backed by independent, third-party audits.
Never worry about capacity, no matter where you grow – with a partner that has the ability to support large, national brands, and has the backing to continue growing with you.
"One of the things that we have with [PLA] is transparency on the count. We see, live, what we load and what they load, and then [they] show that to us in a spreadsheet."
Stay on top of it all
You can rely on PLA to deliver a program that gives you just what you need, when and where you need it.